December 20th, 2011
Hm..haven't gotten to post here very recently unfortunately, but this is a special tradition of mine. Despite that fact that only a few people read these, it's kind of fun to have these for my own reference..just to ground my future self and be like 'whoa..you liked that album that much in 2006??'
I try and keep criteria similar each year, but nothing really beats out those gut feeling albums…the ones where you are like 'Ok..that's in the top 3 for sure..no matter what happens.' Other criteria are things like how much I listened to the album, and perceived originality.
This was also the first full year where I didn't have access to WRPI and it's constant stream of new music, so I was much more reliant on word of mouth and what I could glean from popular websites. That said, I didn't get to listen to as much new music over the last year as I had in the past few years, but I think my list still has some really strong pieces in it.
Let's get to it!
TOP ALBUMS
12. Starfucker – Reptilian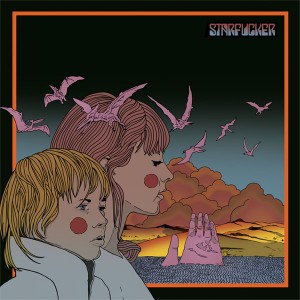 Not a bad return for this Portland band. Their debut was really great, and this delivered a few good hits. These guys know how to handle a really simple pop melody.
Key Track: Julius
11. Feist – Metals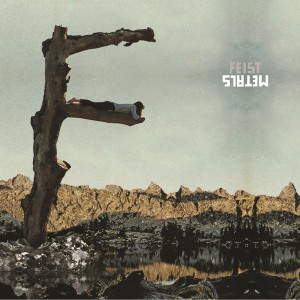 A certain special someone really enjoys this album and would have it as her #1. It feels a little less colorful to me than The Reminder did, but that doesn't make it any less enjoyable…just a different experience.
Key Tracks: The Bad in Eachother, How come you never go there?
10. The Dodos – No Color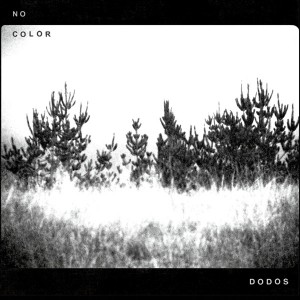 I haven't been into their previous work that much, but this one slowly worked its way into my listening cycle in February and March and I found myself becoming interested in more and more of the songs on the album. The album felt much more cohesive to me and was a good one to digest all at once.
Key Tracks: Black Night, Good, Don't Try and Hide It.
9. Phantogram – Nightlife EP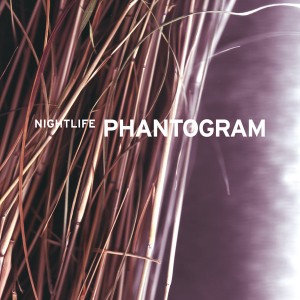 Of course I'm just a little bit biased on this one if you know me well… Phantogram returns with some of their newest material is almost 3 years. I have been doing visuals for them since 2008 so I am quite familiar with their first set of songs by now. These new songs gave me a fresh perspective on a band that I hope continues to do amazing work…now I just need to hold out for another full length.
Key Tracks: Don't Move (really one of their greatest songs since…ever), 16 Years
8. Talkdemonic – The Ruins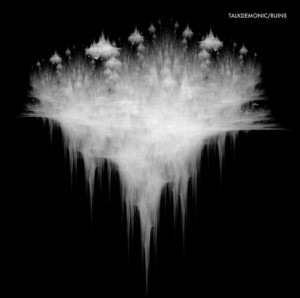 The Pacific-Northwesterners, Talkdemonic, return with a really solid offering. It's perfect music to sit and analyze, or to have in the background while you get some work done. In this album they offer an even more refined sound of viola, drums and synth from their other albums (still all instrumental). Ruins even sees them toying with slightly longer song structures (one track cracks the 5 minute mark, which is impressive for a band that averages about 2 minutes per track). This album sees a return to some of their amazingly inventive drumbeats that we saw a lot of in Beat Romantic. Overall, the album have a cohesiveness, but it carries some of the dark melancholy of Eyes at Half Mast, but with a more determined/powerful undercurrent.
Key Tracks: Ruins, Slumber Verses, City Sleep.
7. Son Lux – We Are Rising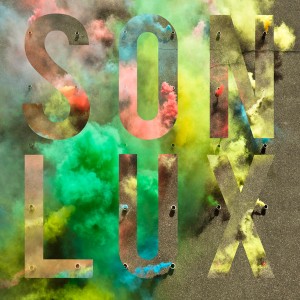 As part of a challenge issued from NPR, Son Lux wrote and recorded an entire album in 28 days during the month of February. He documented the whole process, and it was really great to be able to follow along with the creative flow of an artist I really admire. It doesn't have the cohesive/overarching structure/polish feeling I got out of his incredible 2008  album At War with Walls and Mazes, but it has a lot of really interesting moments strewn throughout that make it a great piece…and I'm not looking for the same kind of meticulous detail in an album made in only 28 days anyway, hah. If only I could communicate how much anticipation I had to finally hear the entire version of "All the Right Things" after hearing an early small sample of the giant drop from the NPR blog..it's still an amazing sonic moment to hear. The insane polyrhythms going on in "Let Go" are another example of an artist that is really in control of his sonic world.
Key Tracks: All the Right Things, Let Go, Flickers, Rising
6. The Antlers – Burst Apart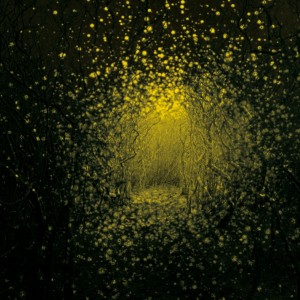 The Antler's previous album, Hospice, seemed like it was all over the place for a while. I felt like there was much less buzz around this album, but that it was still well received. This one felt much less like a concept album, and more like they were writing to make songs that would be a little more stage appropriate. Hospice was a brilliant album, but didn't necessarily translate to live performances in the same way. I kept returning to the album, and every time a new song would stick out to me or I would find another stuck in my head at certain points.
Key Tracks: Parentheses, No Widow, Every Night My Teeth Are Falling Out.
5. Bright Eyes – The People's Key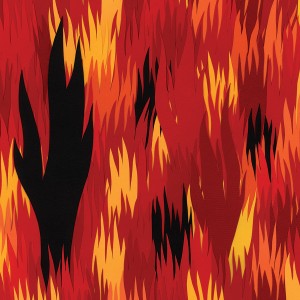 I always have a soft spot for Bright Eyes. It usually takes me a while to adjust to the new albums, but I just keep giving them a try until they really click with me. This album had some similarities to the previous, Cassadaga, but had some more electric/rock tracks mixed in than usual and with an unusual almost alt-country sci-fi theme to it. The album didn't give me a "Lover I Don't Have to Love," or a "Lime Tree," or a "Lua", but what was important for me is that it still ended up being an album that only a band like Bright Eyes could make.
Key Tracks: Beginner's Mind, Ladder Song, Approximate Sunlight
Oh goodness this was an album I was waiting for. Mirrored was definitely a great album, but it seemed very far from their EP C/B EP days that originally drew me to them. They lost one of their core members, but still managed to crank out some really amazing pieces. I wasn't sure how I felt about the single, Ice Cream, at first but that has easily become one of my favorites from the album. The real standout for me is "Futura," a song that has a really great texture and shape to it…not to mention one of the best drum solos I've ever heard. Do yourself a favor and check out their video for My Machines as well.
Key Tracks: Futura, Ice Cream, My Machines
3. Braids – Native Speaker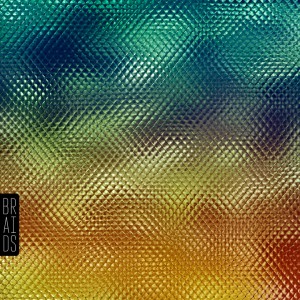 This is a strange album for me because technically I was listening to it in 2010 because I was hard at work on my first commissioned music video. Braids is one of the few bands that has really successfully won me over with a live show before hearing their recorded tracks. After seeing them for the first time I went up to them and told them I really wanted to work with them for visuals or whatever they wanted. This album will always have a special place for me because of how all of that worked out. It's definitely a bizarre album in retrospect, but it has a lot of really unique soundscape moments and I'm already really looking forward to their next effort. Oh yeah, I think this album wins best album art for me, too.
Key Tracks: Lemonade, Plath Heart, Glass Deers
2. Hooray For Earth – True Loves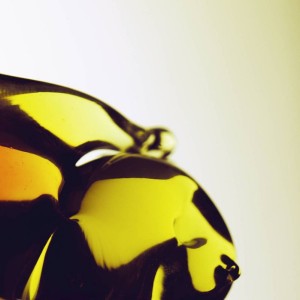 Another album I have a really personal connection to. Someone had offered me the chance to throw together a ton of visuals in a week for this album, and I took it without knowing a whole lot about them. I had heard Hooray for Earth's debut EP, Momo, but it didn't stick with me too much. After many repeated listens while working on their visuals I started to notice "Hey..these songs are amazing!" The whole album has a great cohesiveness to it. It has a great heavy and dimensional sound to it with a very interesting color palette. It's strange how accurate album covers start to feel to me when listening to an album over and over.
Key Tracks: Realize It's Not the Sun, True Loves, Black Trees
1. Bon Iver – Bon Iver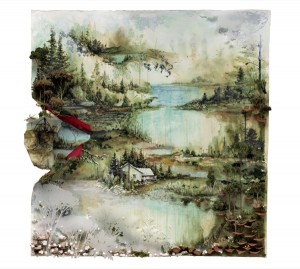 I was very late to the party on the previous Bon Iver album, but I have been following a lot of his other projects (Volcano Choir, Gayngs) so I was really curious about what he would be returning with this time. On the first listen-through's on albums I'm sort of subconsciously searching for that one song that is like "Ok, this is going to be my favorite track" but this album made that really difficult. I had to give each song sort of it's own few days in the spotlight. The only knock I really had for it was that it seemed much more like a winter album so it was strange to see it come out mid-spring..so it should be interesting to see how it is in the dead of winter. There isn't a whole lot more I can say about this album that hasn't already been raved about all over the internets, but it definitely deserves a listen.
Key Tracks: Calgary, Michicant, Holocene
Top Tracks:
No particular order this year, but these are some of my favorites I've heard this year:
Phantogram – Don't Move
Bon Iver – Michicant
M83 – Midnight City
Bright Eyes – Beginner's Mind
The Antlers – Parentheses
Battles – Futura
Son Lux – Let Go
Feist – The bad in eachother
Starfucker – Julius
Braids – Lemonade
Previous lists:
2010
2009
2008