December 29th, 2010
It's been odd putting together my list this year. The last 6 years, I was music director at my college radio station, and would always post my list on our old blog. I was also exposed to about 40 new cd's every week, so it became easy to get exposed to new stuff. Now out of school, it has become difficult to stay up on all of the new stuff as consistently. I did spend about half the year though so I still got a decent dose of most things.
It's always hard to give myself a sort of grading rubric for ordering the albums, but it's a combination of gut feeling, total playcount, and album consistency (i.e. one good song does not make a great album), originality, and whether I listened to it for longer than a week

1. Freelance Whales – Weathervanes


Now, this album sort of came out in 2009, but it was picked up by Frenchkiss and given a proper release this year, so I'm counting it. This is an album that fits a lot of good situations, and I've always enjoyed listening to it all the way through…even months afterward. On top of that it has several standout tracks for me for shorter listening bursts. Suggested tracks: Broken Horse, Ghosting and We Could be Friends
2. Sufjan Stevens – The Age of Adz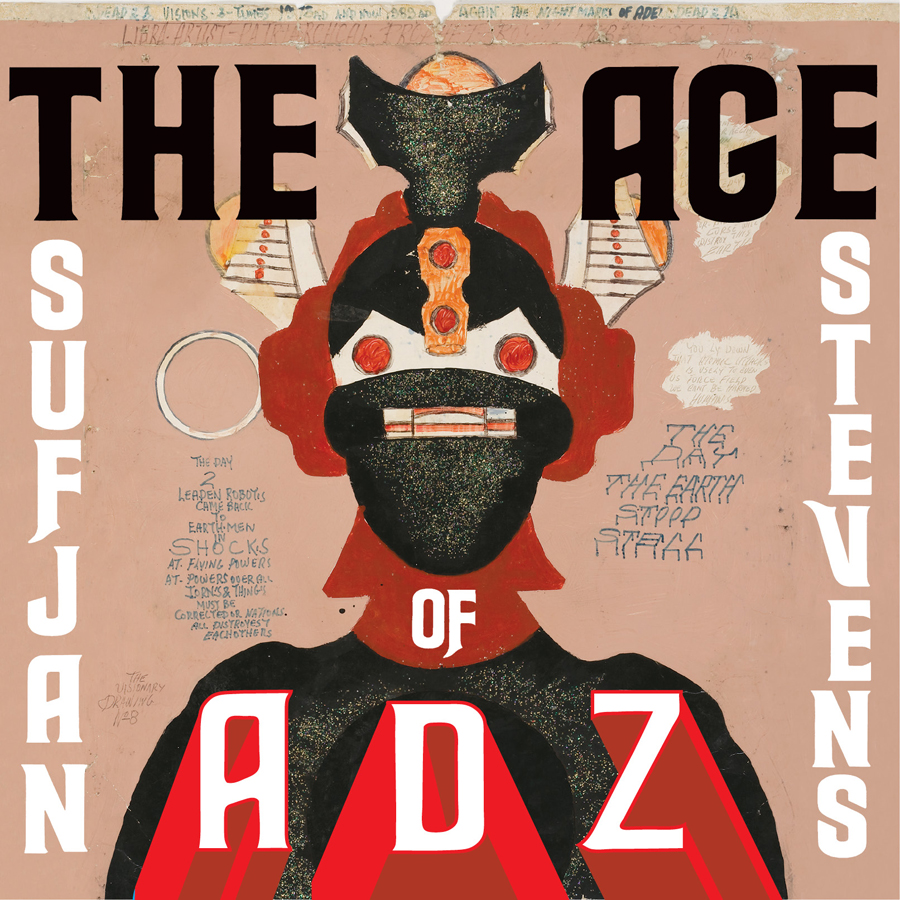 I caught onto Illinoise a bit late in the game, and didn't really listen to any of the in between stuff that Sufjan Steven's put out, but this one was just an immediate hit for me. I listened to it several times in a row as soon as I got it and was struck by the unusual range of things going on inside of each song. The 25minute track at the end even turned out to be one of my favorite songs on the album. Suggested tracks: I Want to be Well, Age of Adz, Impossible Soul

3. Phantogram – Eyelid Movies


Now, of course this one is a bit of a given for me. Even after listening to the album way too many times while working on their live set videos, it still has a special place for me musically. I still listening to it and love going to the live shows, even though I've essentially been listening to the album for almost 2 years now. Really looking forward to them cranking out some new material soon. Suggested tracks: Let me go, Turn it off, When I'm Small
4. Beach House – Teen Dream


Previously, I hadn't really counted myself as a Beach House fan, but this album just caught me in a weird way. It took a little getting used to, but it definitely became a sort of go-to album to put on when doing work or other activities. I'm still listening to it even though it came out way back in January. Suggested tracks: Walk in the park, Silver Soul, Take Care
5. The Books – The Way Out


Most albums from The Books for me have only a couple songs that I really fall in love with, but with their most recent album, I was able to love almost every song. There was a consistency there that really appealed to me, even though the songs change character quite a bit. There really isn't another band that sounds quite like The Books, and in this album they managed to push their sound that much more. Suggested tracks: I didn't know that, All you need is a wall, Thirty Incoming
6. Land of Talk – Cloak and Cipher
I was really encouraged by Land of talk's 2009 EP Fun and Laughter and was really eager about getting a full album of those kinds of songs. I think they delivered with Cloak and Cipher. Although nothing quite came up to my favorite track "A Series of Small Flames," I think I picked a few up for the vault. Suggested tracks: Quarry Hymns, Color Me Badd
7. Gayngs – Relayted
What at first felt like a sort of joke album, ended up really sticking with me a lot more than I thought it would. Suggested tracks: A Gaudy Side of Town, Faded High, The Walker

8. Hammock – Chasing after shadows, living with the ghosts
Probably my favorite ambient group of all time. I had been a little disappointed in their previous two albums, but this one felt like a real return to form for me. Their debut, Kenotic, is one of my favorite albums ever. In a way, this album it felt like "Kenotic part 2″ but with a more mature sound.
Suggested tracks: The Backward Step, Tristia, Breathturn
9. Arcade Fire – The Suburbs
On most everyone's list this year. I wasn't very captivated by it at first, but I felt myself sort of drawn in by everyone else's enthusiasm and ended up finding a new favorite track every few days. Suggested tracks: We used to wait, The Suburbs
10. The Velvet Teen – No Star EP
So excited for their upcoming full length. I've been waiting for something, anything, since their amazing 2006 album Cum Laude, and this is the first whisper that had come out. I have listened to the entire EP 14 times since it came out only 2 months ago, not a bad track on it. Hoping to finish an unofficial video for the title track in the next few weeks.
11. Kanye West – My Beautiful Dark Twisted Fantasy
12. Menomena – Mines
13. Typhoon – Hunger and Thirst
14. Jonsi – Go
15. Broken Social Scene – Forgiveness Rock Record
16. The Album leaf – A Chorus of Storytellers
17. School of Seven Bells – Disconnect from Desire
Best songs (In a sort of order…)
For me there wasn't necessarily a "My Girls" or "Two Weeks" this year, but there were definitely some that I ended up playing way more than others.
The Velvet Teen – No Star
Sufjan Stevens -Impossible Soul
Typhoon – CPR/Claws pt. 2
Beach house – Walk in the Park
Phantogram – Let me go
Menomena – Tithe
Land of Talk – Quary Hymns
The Books – All you need is a wall
Broken Social Scene – All to All
Annuals – Loxtep
Gayngs – Gaudy Side of Town
Hammock – The Backward Step
Most anticipated albums of 2011
Braids – Native Speaker (January)
Bright Eyes – The Peoples Key (February)
The Get up kids – There are rules (January) …sure why not
The Velvet Teen (rumored)
Starfucker (early 2011)
Battles (rumored)
Radical Face (rumored)
Phantogram EP 2 (Working on it?)
Wish list: Sigur Ros, Son Lux, Talkdemonic, Azeda Booth
Here is my Best of 2009 list and Best of 2008