02 Oct

Installing Apple Pro Video formats for QuickLook without FCP/Motion using Pacifist

In order to use certain Pro video codecs on Mac – you need to use Apple's Pro Video Format's installer – (version 2.03 available here – or click here to google search for the latest version when this post is outdated) – however – there's a catch!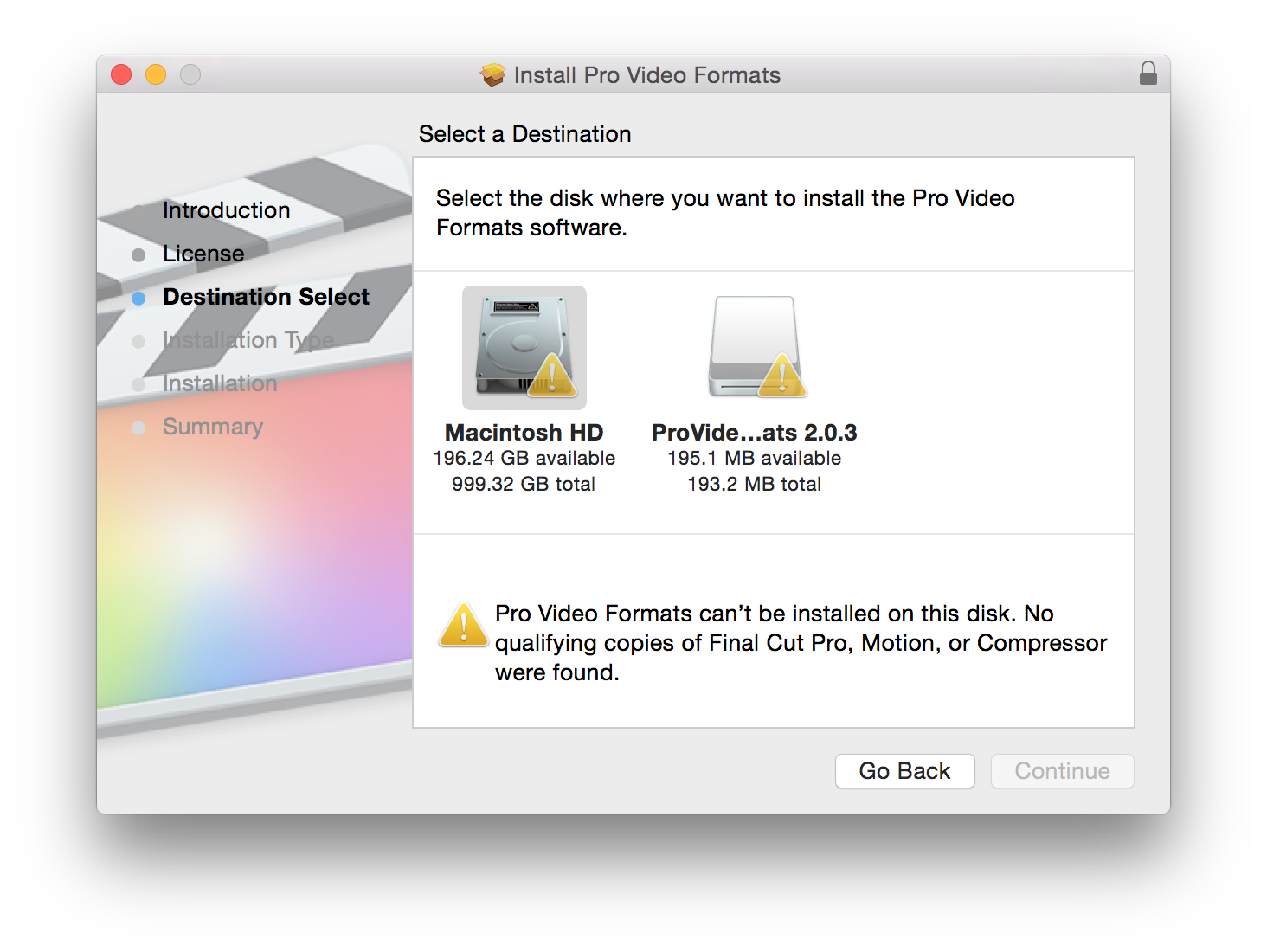 If you don't have Final Cut Pro, Motion or Compressor (all paid apps) – you won't be able to install them. This means you can't use:
• Apple Intermediate Codec
• Apple ProRes
• AVC-Intra
• DVCPRO HD
• HDV
• XDCAM EX / HD / HD422
• MPEG IMX
• Uncompressed 4:2:2
These codecs are necessary for use in third party apps such at the 64bit version of VDMX, or with Adobe Premiere or After Effects. If you install them, they will also enable the ability to view Pro Video codecs with QuickLook and Quicktime Player X – so convenient – surely there must be a way to pull them out of the installer without paying for the Pro Apple Apps?
Enter Pacifist – this piece of software lets you extract elements out of the .pkg installer files that come with some software.
Download Pacifist
Open the ProVideoFormats.pkg found in the dmg you downloaded from Apple
Once open, you can see that the package contains everything you need
Now you can just select the top option "Contents of ProVideoFormats.pkg" and then click "Install" in the upper left and it will install it in the intended locations.
And that's it! Now you should be able to use Pro Res and other pro formats in Quicktime Player X and QuickLook.